Wholesome and delicious? You betcha, folks.
Right now, Groupon has KIND Healthy Grains Granola Bars 40 packs for $29.99, which comes out to about 74¢ per bar. I've seen these puppies for more than $2 at Starbucks, so this is a heck of a deal!
KIND Bars are made with 100% whole grains; including 5 super grains: oats, millet, quinoa, amaranth, and buckwheat. They're gluten-free and non-GMO, too!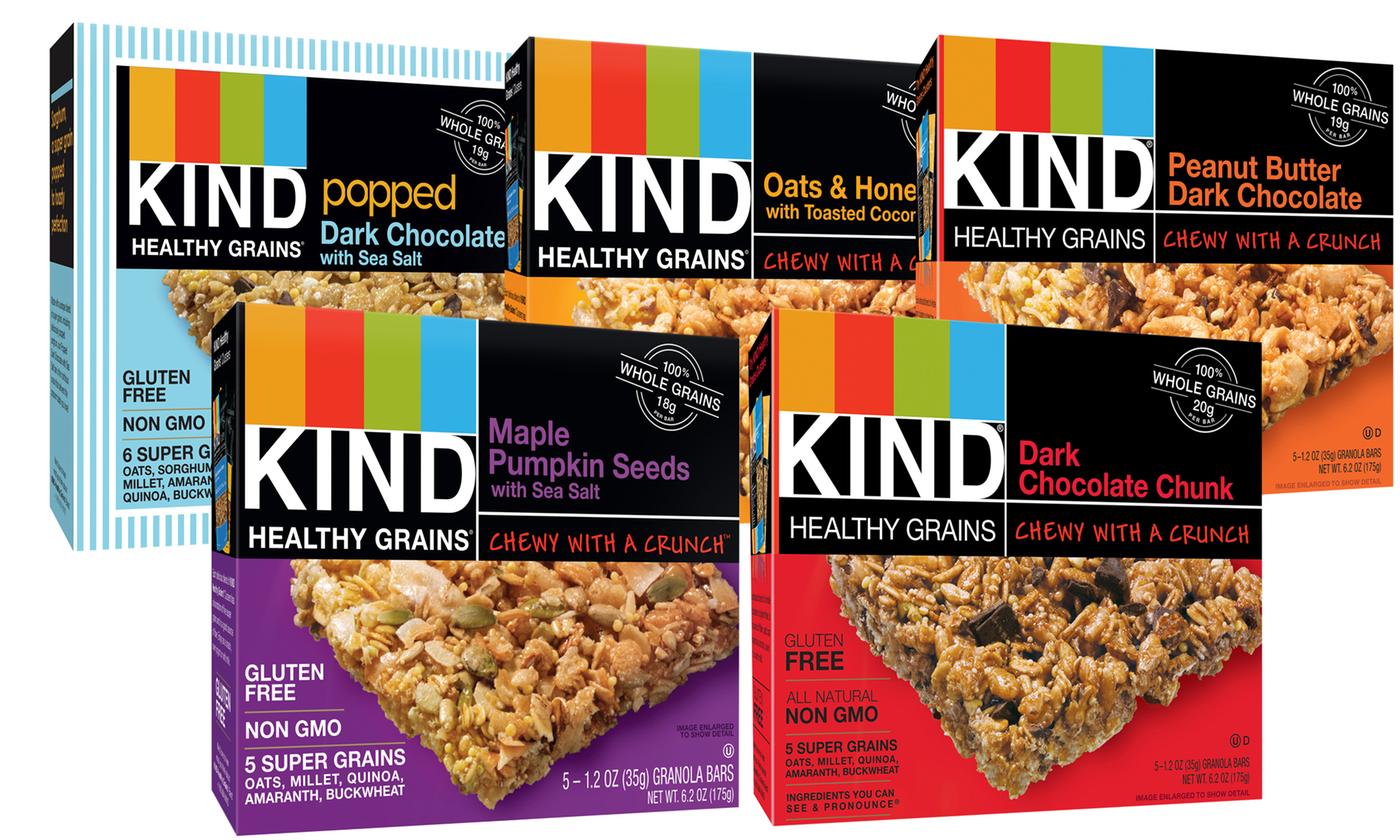 Choose from these ten delish flavors:
Maple pumpkin seeds with sea salt
Oats & honey with toasted coconut
Popped dark chocolate with sea salt
Dark chocolate chunk
Peanut butter dark chocolate
Caramel macchiato
Dark chocolate mocha
Peanut butter berry
Vanilla blueberry
Popped salted caramel
As with most Groupon deals, this is only around for a limited time, so hop to it!