Olive Garden is one of my favorite spots for fast, delicious Italian food.
Not only that, but the restaurant chain is always an affordable place to dine.
From never-ending pasta bowls to delicious breadsticks with every meal, everyone can leave satisfied (and without a hole in their wallet).
And, now, for a limited time, Olive Garden is bringing back one of their most popular deals: their BOGO entree deal.
Here's how it works. You get to eat an entree at your local Olive Garden, then take on home with you for free.
First, you can choose from unlimited soup, salad or breadsticks for your first course. Then, for your second course, you choose from these popular favorites:
Five Cheese Ziti Al Forno
Fettuccine Alfredo
Cheese Ravioli with Marinara
Spaghetti with Meat Sauce
You then get to choose ANOTHER entrée to take home for free from the above list of options.
So, whether you want two helpings of spaghetti (one for dinner, one for lunch tomorrow at work) or you want to enjoy the ziti and bring home some ravioli for your hungry teenagers, you have so many options!
Don't see your favorite entrée on the list above? Not a problem.
You can upgrade to what Olive Garden calls their "Premium Entrées" for an additional price. These premium entrées include:
Seafood Lasagna Sauté
Smoked Mozzarella Chicken
Giant Three-Cheese Stuffed Shells
With this upgrade, you can choose one of the above options as your first entrée of choice, but do keep in mind that your second free entrée must still be selected from the non-premium pasta list.
(In other words, you can't take home the seafood lasagna, smoked chicken or stuffed shells, but you can take home the spaghetti, ravioli, fettucine or ziti).
Wow. Is Olive Garden TRYING to make me not fit into my jeans?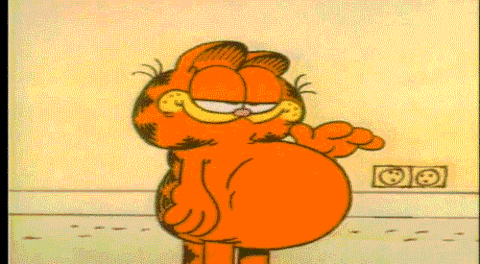 This option is only available for a limited time, and only at participating locations.
You may want to call your local Olive Garden ahead of time to make sure that they are indeed joining in this awesome promotion.
RELATED: There's A Buy One, Get One Free McDonald's Sandwich Deal Right Now
BOGO Entrees At Smashburger
In the mood for some more free food? Of course you are—who doesn't love free food?
Just when you thought a nice, hot, juicy burger couldn't get any better, Smashburger had to go and offer this deal. From now until Aug. 31, you can get a free entree with the purchase of an entree. Because you know what they say—two burgers are better than one!
You'll need a coupon to make this promo valid, but don't worry—you can print one out right here.
Then, all you have to do is head in to your nearest Smashburger location and order one adult entree to get another of equal or lesser value for free.
You can find a full list of locations on their website, but there's a Smashburger in 38 states across America. If there's not one in your state—this deal might seriously be worth a road trip!
When you read the fine print on the coupon, you'll find this is only valid for purchases made in stores, not online orders and it does not apply when you order the $4 promotional Triple Double.
But, other than those exclusions, you've got free reign of the entree menu to receive this BOGO deal. So, who's hungry?
The Smashburger menu offers a range of burgers, chicken sandwiches and salad options, so pretty much no matter what you're in the mood for—you can find it here.
There's everything from the Spicy Jalapeno Baja Burger complete with a chipotle bun, guacamole and pepper jack cheese to the Spinach and Goat Cheese Salad topped with raisins, sunflower seeds and balsamic vinaigrette.
And those are just a couple of the yummy options there are to choose from! Once you order one of those delicious meals, you'll be eligible to receive another meal for free.
Not to mention, this special offer will last through the end of the month. You really can't beat this deal!
About the Author