The products and services mentioned below were selected independent of sales and advertising. However, Don't Waste Your Money may receive a small commission from the purchase of any products or services through an affiliate link to the retailer's website.
Thanks to Jimmy Buffett, we know it's 5 o'clock somewhere. Now, Applebee's is parlaying a similar message: It's summer somewhere, too.
You know what that means? One-dollar Bahama Mamas all month long, that's what. Or, as Applebee's is calling it, the DOLLARMAMA. And, yes, it's deserving of ALL CAPS because fruity drinks in February don't need to respect protocol, thank you very much.
Let's pause for a brief moment to celebrate this tropical drink deal reviving spirits in the dead of winter.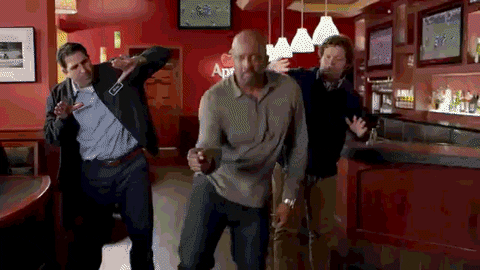 For the uninitiated, Bahama Mamas are a tropical fruit punch made with rum that tastes like summer in a glass.
"It's a $1 Bahama Mama that combines the flavors of coconut, cherry, orange, pineapple with lime and white rum," Applebee's explains of its latest cocktail darling. "Get one today for a little taste of vacation."
It's no dainty drink either: The DOLLARMAMA is served in a 10-ounce mug. Cheers to that.
Hungry restaurant-goers can sync the deal up with $7.99 burgers, another limited-time offer at Applebee's.
In addition to standard burgers, the restaurant has some inventive ones, including a "brunch burger" with a fried egg, hashbrowns and bacon or a fancy-schmancy "caprese mozzarella burger."
The "drink of the month" deal begins Feb. 1, but Applebee's suggests checking with your local restaurant to see if and when they're serving the DOLLARMAMA.
In the past, Applebee's bartenders were slinging $1 Long Island Ice Teas and $1 margaritas.
As always, Applebee's is reminding customers to drink responsibly—with $1 drinks, it might be a good idea to call an Uber or phone a friend!
"Our restaurants treat the DOLLARMAMA like any other alcoholic beverage – we serve and follow responsible alcohol practices," according to Applebee's. "Please drink responsibly. Don't drink and drive."
Hey, that's always a pretty good reminder.
If you were in the actual Bahamas, chances are, alongside the famed Bahama Mama cocktail, you'd see lots of "Sky Juice" on the menu, which is an island favorite made out of gin, coconut water and sweet condensed milk.
Of course, if the DOLLARMAMA puts you in the mood for a vacation, here's a half dozen resorts you can slip away to for under $150 a night and that will hold you over until Memorial Day.
[H/t: Delish]
About the Author